Tempe Historical Society's Lunch Talks take place the second Wednesday of each month from October through April (excluding December) at the Tempe History Museum. These free presentations feature some of the best storytellers and historians in the area. The programs are at 11:30 a.m., are free and open to the public. Light refreshments are served and you are welcome to bring your lunch. Tempe Historical Society Lunch Talks are supported by Friendship Village.
2017 – 2018 Lunch Talk Series
2nd Wednesday at 11:30 a.m.
October 11, 2017 – "How to make the best photo you can…" by Marilyn Szabo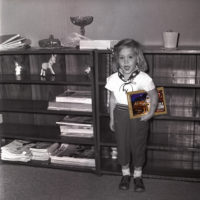 Marilyn Szabo is a photographer who has been capturing striking imagery fueled by her love of history and photography for over twenty five years. Her photography explores a variety of diverse subjects including architecture, landscape, and people, creating stunning and intimate works in series. Her artwork has been featured in numerous publications and collections throughout the United States. The 2014 At Work in Arizona: The First 100 Years, features 80 of Szabo's photographs.
November 8, 2017 – "North Star" with Kyle Mitchell
Kyle Mitchell is a Diné (Navajo) Native American. He grew up on the reservation with his grandparents, where he learned the family's work ethic along with oral tradition every day. Now he shares oral traditions through stories that are contemporary and informative. Kyle is currently the American Indian Outreach Coordinator and adjunct faculty member of the Storytelling Institute at South Mountain Community College.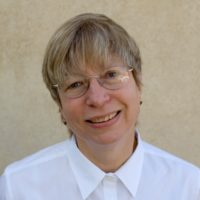 January 10, 2018 – "Adventurous Spirits: Arizona's Women Artists, 1900-1950" Betsy Fahlman
Betsy Fahlman is a Professor of Art History at Arizona State University, where she has taught since 1988. A specialist in American Art, she has a strong interest in the art history of Arizona and has written extensively on the subject. "Making the Cultural Desert Bloom: Arizona's Early Women Artists," was published in Arizona's Pioneering Women Artists: Impressions of the Grand Canyon State and accompanied an exhibition at the Museum of Northern Arizona.
February 14, 2018 – "La Reina Cubana….." Sule Greg C Wilson
Sule Greg Wilson's lifelong passion is providing people experiences for growth and change.  He has over forty-five years as a dancer, storyteller, musician and "energy mover". He is a photographer, writer, archivist, and educator.  His musical talents grace documentary soundtracks, and the Carolina Chocolate Drops' 2010 Grammy Award -winning recording, Genuine Negro Jig. Wilson's book, The Drummer's Path: Moving the Spirit with Ritual and Traditional Drumming, is considered a standard in the field, and his play, Keep a Song in Your Soul: The Black Roots of Vaudeville, was nominated for Best Musical of 2011 by the Chicago Black Theatre Alliance.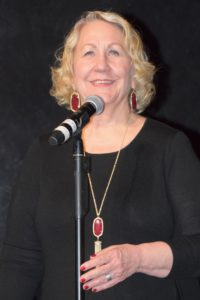 March 14, 2018 – "What is 'Real' Storytelling and Why Do We Need More of It" by Liz Warren
Liz Warren, a fourth-generation Arizonan, directs the South Mountain Community College Storytelling Institute in Phoenix, Arizona. The Institute received the Maricopa Community Colleges 2016 Diversity Award, and the 2014 New Times Best of Phoenix award for "Best Place to Learn to Tell Tales." Her textbook, The Oral Tradition Today: An Introduction to the Art of Storytelling is used at colleges around the nation. Among her many awards, her recorded version of The Story of the Grail received a Parents' Choice Recommended Award and a Storytelling World Award.
April 11, 2018 – "Storytelling Across Cultures: Inventing the Future with Navajo Culture and Engineering Design" Shawn Jordan, Ph.D.
Dr. Shawn Jordan is an Assistant Professor of Engineering at Arizona State University. He received his Ph.D. in Engineering Education (2010) and M.S./B.S. in Electrical and Computer Engineering from Purdue University. Dr. Jordan is involved in several National Science Foundation projects related to design, including "Engineering Design Across Navajo Culture, Community, and Society"; "Might Young Makers be the Engineers of the Future?," and "Additive Innovation: An Educational Ecosystem of Making and Risk Taking." He was named one of ASEE PRISM's "20 Faculty Under 40" in 2014, and received a Presidential Early Career Award for Scientists and Engineers in 2017. He founded and led teams to two collegiate Rube Goldberg Machine Contest national championships, and has appeared on many TV shows and a movie with his chain reaction machines. He worked as a behind-the scenes engineer for season 3 of the PBS engineering design reality TV show Design Squad.