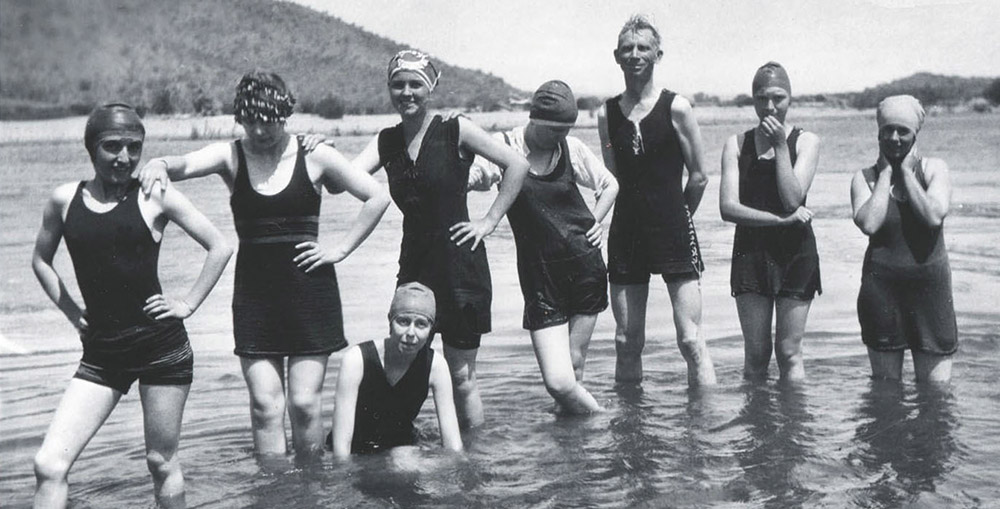 Tempe Historical Society was incorporated in 1969 as a non-profit 501(c)3 organization devoted to the preservation of local community history. Since that time the Society has taken a leadership role in preserving Tempe's community history. Milestones include sponsoring the first major Historic Property Survey of Tempe Properties and raising funds for the preservation and restoration of Hackett House and the Petersen House Museum. Today the Society presents programs and events and supports one of the truly great community history museums of the southwest, Tempe History Museum.
In 1969, the Society began gathering artifacts from the community and displaying its core collections in a portion of the Tempe Public Library. In 1991, the Society donated its entire artifact, photographic and research collections to the City of Tempe. The Society continues to support the Tempe History Museum and the community of Tempe.
Tempe, known as Hayden's Ferry during territorial times, is a city in Maricopa County, Arizona with a population of more than 160,000 residents. Tempe is located in the East Valley section of metropolitan Phoenix; it is bordered by Phoenix and Guadalupe on the west, Scottsdale on the north, Chandler on the south, and Mesa on the east.  It is the home of Arizona State University.
Vision / Mission Statement
"To engage the public in actively supporting, advocating for and preserving our community history"
Mission Objectives Statement
Promoting the history, historical study, and diverse community of Tempe
Promoting the dissemination of and providing opportunities for the disseminating information on the history of Tempe
Taking an active role and assisting others in the preservation of material objects and documents associated with the history of Tempe
Providing leadership and leadership opportunities in the promotion, preservation and dissemination of the history of Tempe
Providing opportunities for individuals to become involved in as well as to learn about the history of Tempe
Finding ways to involve and engage individuals in doing history and learning about the history of Tempe
Providing opportunities for those who were or are integral participants in the history of Tempe to come together to share their interests, knowledge, and experiences, and
Support the Tempe History Museum in fulfilling its mission, including engaging in collaborative activities with the museum and other organizations to increase the use of the Museum's facilities and the number of visitors to the museum.
Board of Directors
Current Board Members are listed below.
Marliese Reeves
Vice President
Vic Linoff
Past President
Carter Rogers
Board Member
Lunch Talks Chair
Doreen Garlid (ex-officio)
Tempe City Council Liaison
Eduarda Yates
Board Member