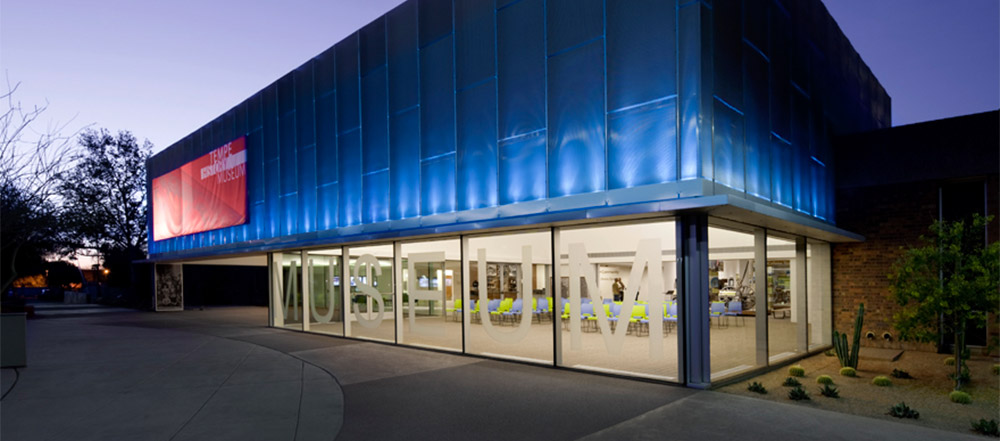 Tempe History Museum was founded in 1972 by Tempe Historical Society, a private non-profit group of citizens. The group turned over the responsibility for the museum and its collection to the City of Tempe in 1985. The museum was remodeled in 2010 to include a children's area, community room and permanent exhibits based on four themes: Surviving in the Desert, Building Our Community, College Town and Living Together. Now there is also space for annual changing exhibits featuring topics of local interest.
New Featured Exhibitions open each year. Currently "Trains of Tempe" is on display in the Changing Exhibits Gallery. Past exhibits include "Legend City", "The Tempe Sound" and "Made in Tempe." "Trains of Tempe" will be on display through September 2017 and features artifacts from the private collections and the museum collections at Tempe History Museum and Arizona Railway Museum. For more information or to view a short video and GIS Map on Tempe Railway Stations and Bridges, go to www.tempe.gov/museumexhibits.
Museum Admission is always free; donations are welcome. Open hours are Tuesday – Saturday, 10 a.m. – 5 p.m. Sunday, 1 – 5 p.m. (Closed Mondays and Major Holidays). There are often free evening and weekend events at the museum. See the Events Calendar for a current listing.
Tempe History Museum is located at 809 E. Southern Avenue in Tempe, Arizona.