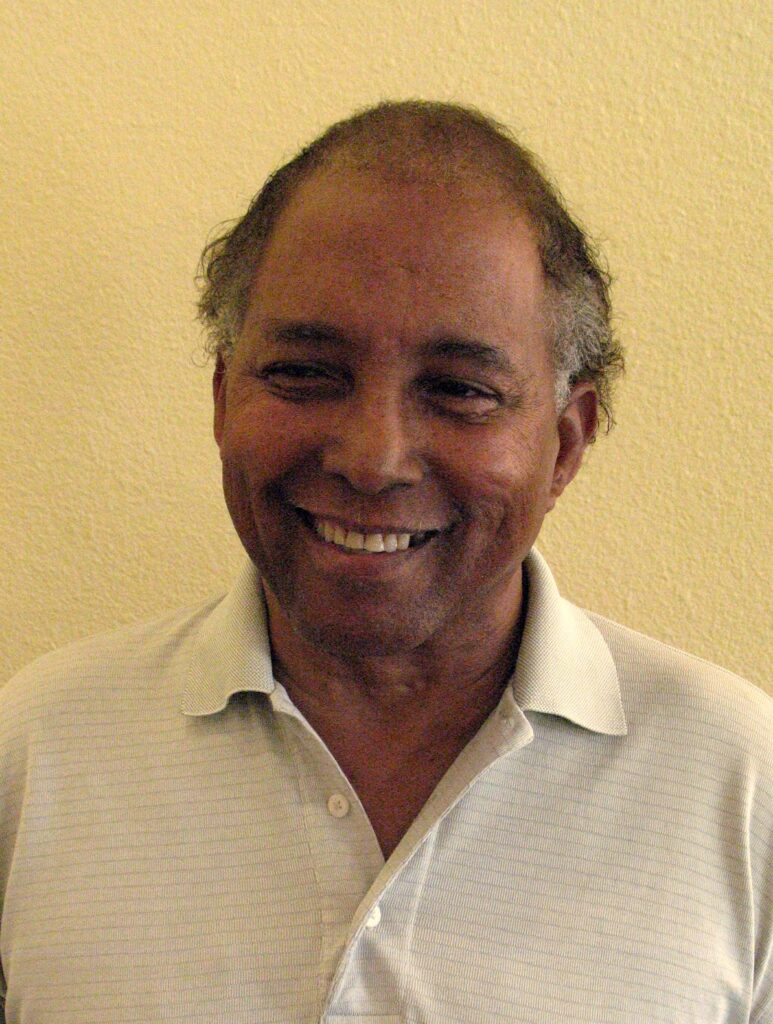 Edward "Ed" Smith was well-trained in race relations.  He devoted much of his life to the National Urban League, the 110-year-old civil rights and urban advocacy organization tasked with helping African Americans achieve economic empowerment, equality, and social justice. His skills were employed by the Phoenix Police Department to find and recruit black police officers and firemen. Ed served on the City of Tempe's Transportation Commission, on the Tempe History Museum Advisory Board, and the African American Advisory Committee, where he was a founding member.
  Starting in 1970, Ed served as deputy director of the Greater Phoenix Urban League, opened a branch in Tucson, later founded the Urban League center in southern Illinois, and worked at a League office in St. Louis. As a national executive, he was tasked with opening offices in the country. Later, Ed unsuccessfully sought to establish an Urban League chapter for the Mesa/Tempe area. He left the organization to move to Chicago to serve as an adjunct professor at South Suburban College for almost five years. 
   Born and raised in Phoenix, Ed encountered forms of prejudice from the street to public organizations across his lifetime. He was part of generations of Arizonans educated at all-black schools, denied access to dormitories at state universities because of race, and was vulnerable to arrests for just being in parts of the Valley.
As a student at Arizona State, he was stung by words of an English professor — words he carried with him all his life: "You can only get a 'C.' Don't try to get anything higher than that because you're colored, and we can't award you any higher grade than that."
"I can remember that so vividly," Ed would say, "because I'm saying, 'What did I do? I didn't say nothing wrong to you to get that,' so I had a struggle with what did Colored people do to be hated so?" he told a Tempe History Museum Oral History interviewer in 2009. Ed was so troubled by reports of harassment of blacks outside the enclaves of south Phoenix that he confined his business at ASU to classes, then went home.
    His family moved from Oklahoma to south Phoenix about 1920. Ed was born in an adobe house on October 11, 1939. It was just seven blocks south of the downtown – a home with three rooms and an outhouse. His father was a general laborer with skills that led to him gaining Master Plumber status. Many in the family worked picking cotton in the areas of Goodyear, Glendale, and Richfield.  Ed remembered hunting jackrabbits and quail around Tempe. "It was just a vast desert area," he said. He remembered horseback riding at a stable near South Mountain and at Papago Park.
A highlight was robust family reunions, with long tables laden with food – one just for cakes and pastries. "It was a joyous time for me, that little guy, watching all my relatives. Oh, man, that was exciting. That was the whole world to me. I could have stayed there until I was 50 years old."
    Ed said his family eyed buying a house in Tempe or in areas of Phoenix north of Van Buren Street, but that was "prohibited for Coloreds."  He proceeded as a student through all-black schools – Dunbar Elementary, Mary Bethune Elementary for middle school, and George Washington Carver High School.  Learning that Phoenix would not formally be desegregating schools until 1954, Ed's mother pulled Ed out of Carver and enrolled him in Phoenix Union in 1953 — one of 37 blacks making the shift early.
   "I felt like I was at a prison for a while," he said, reflecting on the experience in an integrated high school. "They hadn't prepared us … there wasn't a welcoming committee when we got there." Blacks and whites hung out in separate groups and "we stared at each other." He went out for football but had to sit on the bench for his sophomore and junior years. By his senior year, he was a halfback on the first team.  Ed played track and was good enough to win a track scholarship to Phoenix College. He reveled in the wide travel across the Southwest for track meets.
   In 1959, Ed married Marie, the only African American on the Phoenix Union cheerleading team.  He enrolled at Arizona State but dropped out several times to take care of his family. "There were no people I could socialize with, and I didn't even make an attempt to socialize with anyone… I was just kind of cautious…that I didn't want to put myself in a position where I had to defend myself."  He would earn a bachelor's degree in education in 1968.
Ed tried to work several jobs and go to school to support his wife and two daughters, but it led to a divorce. He took a janitor job with Carnation Milk Company, then took a job as a psychiatric aide/ward clerk at the state hospital at 24th and Van Buren streets where he later taught special education classes to clients as they awaited specialized care. From there he took a job with the City of Phoenix to recruit blacks to train for jobs in the police and fire departments. What he found were many distrusted those in such roles. "They had a very negative attitude about law enforcement because of how they had been treated, and how their parents had been treated and harassed." Still, he was able to "get a lot of them to think about that as a career." He organized a Junior Cadet program for 17-year-olds. "The whole philosophy behind that was to get them in young before they did anything that would ruin their background." As a personnel officer, he also handled conducting civil service exams.
    Those jobs opened the way for his taking an offer to join the Urban League in 1969 when he was 28. After the stints in Phoenix and Tucson, Ed was one of 79 selected from 200 to complete intense training at Howard University in Washington, D.C. They were trained to be aggressive at spotting injustice, pressuring lawmakers, and serving as watchdogs. He said he wanted to be assigned to a place without an Urban League presence, and he chose Illinois. While working to develop the resources for the chapter (getting it to $1 million), he secured $20,000 from Playboy's founder, Hugh Hefner, "but I had to go to Chicago to get the check. ("That's a whole book, right there!" Ed would say). During about 15 years in the Urban League, he worked to develop offices across the country.
Ed resigned to take the teaching post in Chicago, then moved back to the Valley for the job with the State Health Department. In October 1991, he was presented the Governor's Award by Governor J. Fife Symington.
He and his second wife, Charlotte, raised two children.
From there he retired and briefly took an apartment in Phoenix, then for a year lived in Rocky Point in Mexico "just living the life with lemonade on the beach every morning." Prostate cancer cut that short, so he moved to Tempe in 2000 and lived at Granada Lakes Apartment. He found Tempe had become "more relaxed as far as prohibiting and denying blacks from coming and going to restaurants, hotels and more."
   "They used to say that America was a melting pot – and I never embraced that," he said. "I always thought America was a tossed salad.  You enjoy the lettuce, the tomatoes, and all of it.  You don't go into the bowl and melt it down to one culture."
   Ed died in Phoenix on April 11, 2011.
-Lawn Griffiths