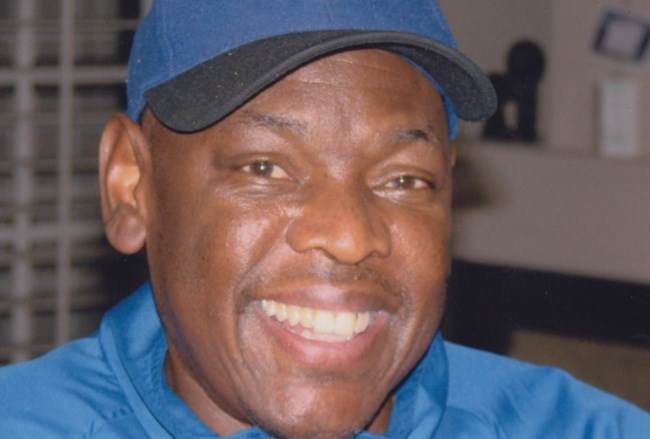 Valley artist Larry Wilson spread his love of the arts across the Phoenix Valley. His devotion to drawing can be especially seen in his beautiful and colorful pictures of the desert landscape.
Looking to enhance his natural talent as an artist, Larry attended Arizona State University, where he studied painting and drawing in the bachelor's degree program. That art education helped him secure a job with the City of Phoenix as a visual arts coordinator.
Larry was hired to oversee an adult class program that offered classes in ceramics, photography, painting, drawing, and metals. Certified in aquatics, Larry also served as a lifeguard and swimming instructor with the City of Phoenix.
A founding member of Art Link, TRI-ART, and Art Detour, Larry was also one of the founders of First Friday's, the popular self-guided art walks for the public through Phoenix downtown art spaces and galleries, a program that has grown significantly since its inception.
Born in Phoenix on July 10, 1950, to Gadlee and Geneva L. Wilson, Larry was a third-generation Phoenician. He attended Longfellow Elementary and Booker T. Washington grade schools. Never one to meet a stranger, Larry maintained friendships dating back to his grade school years.
During his years at Phoenix Union High School, Larry received many awards and recognition as a student. They came out of his vocational technical-commercial art class during his sophomore, junior, and senior years. Growing up in Arizona, Larry was always fascinated with the beautiful sunsets and mountains. He turned those scenes into his stunning art.
A member of the Consortium of Black Artists (COBA) and founder/chairman of the ABC (Artist of the Black Community), Larry also enjoyed teaching art classes to senior citizens as well as children. He further used his talents to develop a small business "Wilson Originals, Inc." Two annual exhibitions created by Larry for Latino and African American artists, "Arte Latino en la Ciudad" and "African Vibes of the City," have grown to be some of the largest in the Phoenix area.
In a 2009 article, Larry said he wanted to make the organization, Artist of the Black Community, as visible to the public as the writing on the wall at Mrs. White's Golden Rule Café. "Everyone should be able to say, 'I know where there is an African-American art gallery in town,'" he said. "We are one of the largest cities in the country and we need to be well-rounded."
After 42 years of service with the City of Phoenix, Larry retired as the director of the Visual Arts Department.
Never one to sit idle, Larry continued teaching art classes in his retirement years throughout the Phoenix metro area and in Tempe.
Known for his bigger-than-life paintings of celebrities and scratchboard creations, Larry's work has been displayed in many galleries and homes around the City of Phoenix and in Atlanta. A member of Kappa Alpha Psi Fraternity, Larry also held offices in the "Men of Presence" Usher Board of First Institutional Baptist Church and the African American Advisory Committee for the Tempe History Museum.
Larry was more than generous with his gifts and talents and frequently donated his work for worthwhile causes to such civic organizations as the Delta Sigma Theta Sorority, the Links, Alpha Kappa Alpha Sorority, and others.
Larry has been remembered for his love of others, his infectious smile, and his unselfish contribution to the Phoenix community. His deep love of God and unwavering faith made Larry a man everyone felt honored to know.
Larry, who died April 27, 2013, at the age of 63, was survived by Princess Wilson, his wife of 29 years, and his son, Princeton Johnathan Wilson. Shereen Collington, who worked with Larry at the Edna Vihel Center in Tempe, called him "such a ray of sunshine" who delivered a "Hey, Buddy" each time he came to the center and finished it off with his "signature smile."
-Lawn Griffins